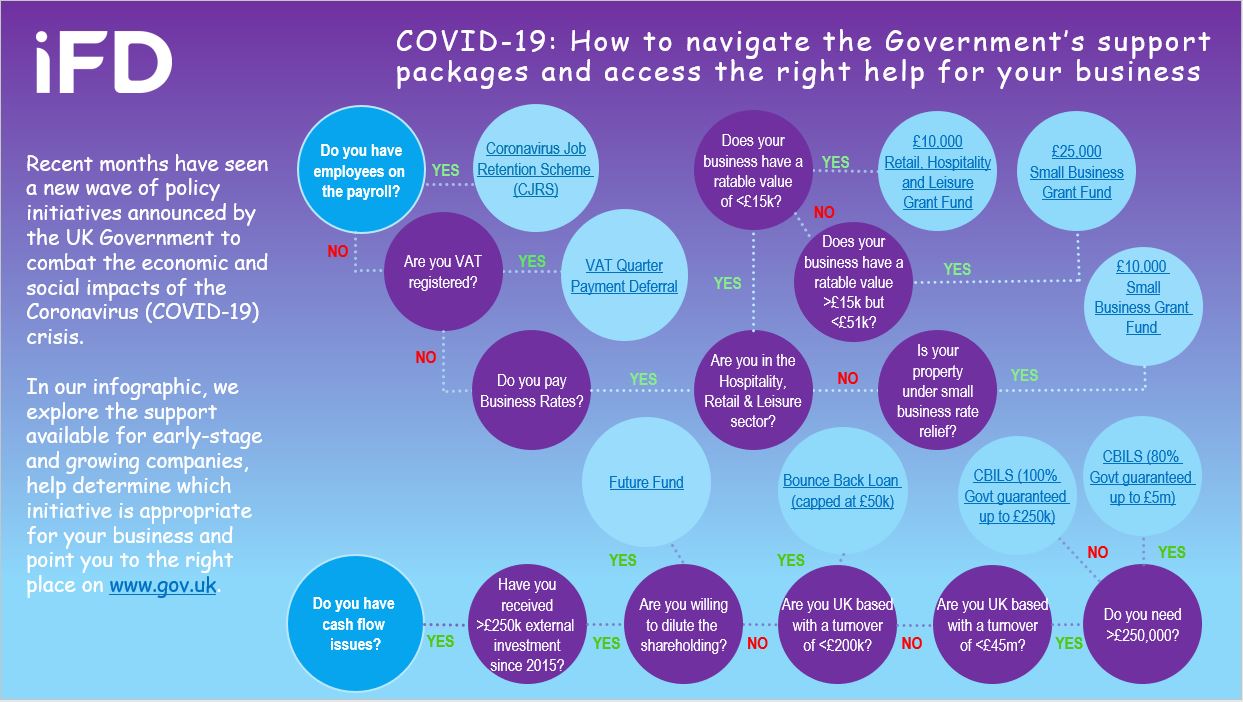 In response to the Coronavirus (COVID-19) pandemic, the UK Government mobilised a range of initiatives and support packages to combat the economic and social impacts of the virus and support employees and firms through the crisis.
With many employees having been furloughed or working from home since March and no end to the uncertainty imminently expected, firms have had to adapt rapidly to the fluid situation and seek government support and assistance when necessary.
At the time of writing (16 June 2020), the latest statistics released by HM Treasury this morning indicate that the UK Government has:
Delivered over 864,000 BBLS worth £26 billion for small businesses.
Protected over 9.1 million jobs with the CJRS, with £20.8 billion already claimed.
Approved over 49,000 CBILS worth £10.1 billion for small and medium-sized firms.
With a plethora of options available , it can be difficult to identify which Government support policies are most appropriate for your business since many of these schemes have prerequisite conditions attached to the application.
With our infographic( download now), we explore the options available to small and medium-sized firms, point to the right place on www.gov.uk and allow you to identify the support package (s) most relevant for your business.