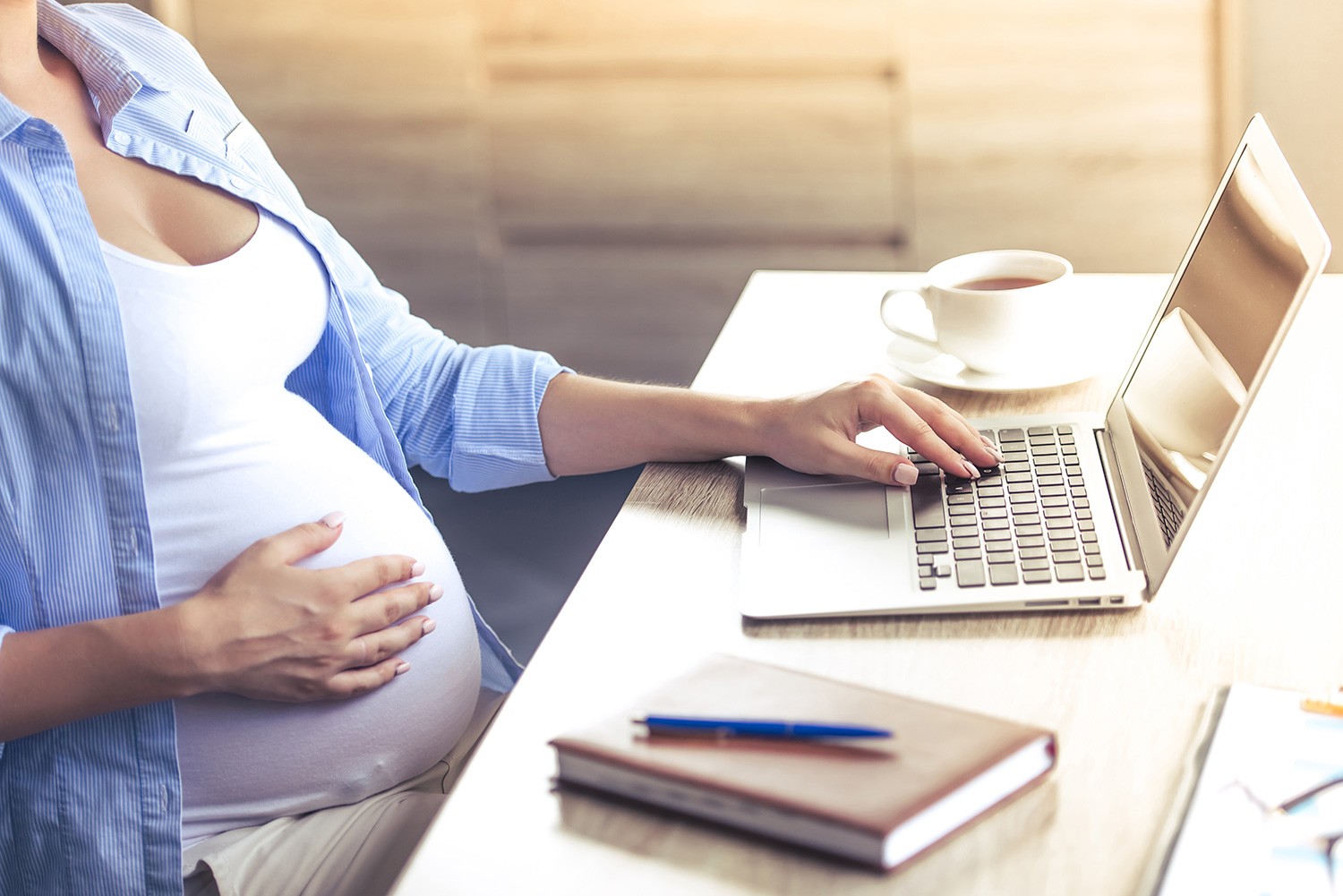 With early planning and the services of a blended part-time, interim FD, the challenge of covering your FD's maternity (paternity or adoption) leave is straightforward; it offers considerably more flexibility than obtaining temporary maternity cover on a Fixed Term Contract.
In this blog, we give our thoughts on how to find the right cover and ensure this arrangement works to your advantage – without adversely hitting the bottom line.
While staff greet the news with excitement and joy (and probably also much well-intentioned advice!), the CEO might not be quite so thrilled and may well be wondering how on earth the leadership team will cope without their finance director.
Arranging maternity cover is not without its challenges, as there are many imponderables for the CEO to grapple with
No matter how long a finance director has been in their job, they are entitled to Shared Parental Leave following the birth of their child.  While fathers are entitled to paid leave too; it's far more common for the mother to take all or most of the 52 weeks of Maternity Leave (or Adoption Leave).
The rules around parental leave mean:
Your FD has the right to return to their job, but she doesn't have to inform the company before embarking on maternity leave whether she's planning to return to work or not and it's illegal for the company to ask.
They could return at any point from two weeks after the birth of the child up to 52 weeks later, but there's no imperative to inform the company at any point up until the full 52 weeks of maternity leave is up when (or if) she plans to return.
The FD is entitled to ask for flexible working arrangements upon their return.
Likewise, the FD herself will also be trying to cope with her own apprehensions
Who will take over my role while I'm on leave?
How can I ensure the role I've worked so hard to establish is adequately covered while I am away?
Will I return to a mess?
How do I protect the company in my absence?
Will I lose my skills and struggle to get back up to speed when I do return to work?
How will I cope with the return to work challenge of juggling childcare with a demanding role?
What if I would prefer to return to work on a more flexible basis?
Will the senior team think less of me/my role if I ask to return on a flexible basis?
While it's tempting to try and cope without an FD for the maternity period (or recruit a temporary replacement on a Fixed Term Contract) in our experience, hiring a blended part-time, interim FD is a better option
Arguably, the most critical relationship at the executive team level is the dynamic between the CEO and the FD, so it's essential to take the time to find the right person to cover this position and not to demotivate or disenfranchise a hitherto highly respected member of the executive team
With early planning, and the services of a blended part-time, interim FD, the challenge of covering maternity (paternity or adoption) leave is straightforward and has many benefits:
An experienced and 'safe pair of hands' to ensure continued financial stability
Someone with exactly the right knowledge, who has the experience, and a track record, of stepping into roles at short notice
An independent and fresh perspective A more cost-effective solution than recruiting someone on a Fixed Term Contract; particularly when a recruitment agency is required to seek the right person
A part-time interim FD is an option which allows the existing finance team to manage some elements of the FD's role, leaving the interim to focus on the leadership and strategic aspects
A flexible contract that will fit around your FD's requirements; that can be extended, reduced or modified as your FD's plans to return to work become clearer
If the expectant FD wishes to return part-time, then a medium/long term job share would be an option going forward
In our experience covering maternity leave is more successful if the CEO and FD work together from the outset
Put a plan in place as soon as formal notification of the pregnancy has been received; a roadmap of what steps need to be taken between now and the start of maternity leave, during maternity leave and after maternity leave.
The plan should also include the best way to keep in touch with essential work-related as well as company-related information, the use of Keep in Touch (KIT) days and set expectations for the new parent FD and the CEO.
Write a job description and agree on exactly what skills are required during this period; perhaps you wish to embark on fundraising, overhaul the finance system or expand the finance team in the intervening period. A new, but interim FD can undertake change projects, which might be more difficult for the in-house FD.
Contact experienced interim FD providers like iFD who:

Have already conducted a rigorous vetting and selection process
Have a portfolio of FDs available to match your tailored needs, whether that is sector expertise or aligned with your strategy over the short or medium term.
Have worked with other businesses in your situation and gained invaluable insight and experience which can be adopted into your business; ensuring best practice through lessons learned
Can offer someone, not just based upon their skills and expertise, but also who has the correct personality fit to work alongside the CEO, the leadership team and the expectant FD.
Hang around and aren't going to disappear at the end of the parental leave.

Interview potential candidates and make the decision together
Build into your planning an adequate handover at the beginning and the end of the maternity leave period
iFD do more than just cover the maternity leave period
It takes even the most competent and career-minded FDs longer than they imagine to settle back in after nearly a year away from the business.
Some have a change of heart and want to return on a flexible basis.
iFDs can accommodate phased returns and flexible working practices and establish a work programme that enables such adjustments to be made. With the flexibility iFD offers, it is much more likely that your valued and respected  FD will return and in the most effective capacity.